Events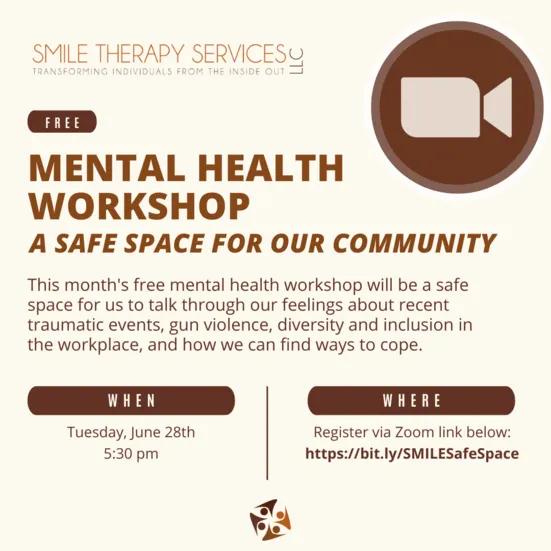 Join us for our free Safe Space Mental Health Workshop on Tuesday, June 28th at 5:30pm. This month's free mental health workshop will be a safe space for us to talk through our feelings about recent traumatic events, gun violence, diversity and inclusion in the workplace, and how we can find ways to cope.
Be sure to click the link below to register for the virtual workshop.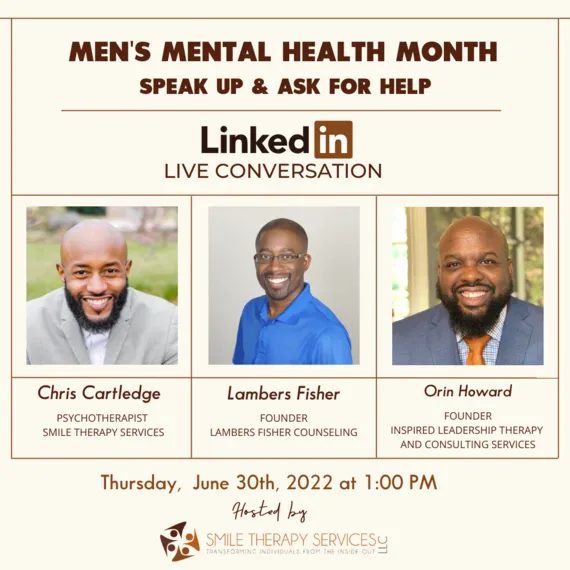 June is Men's Mental Health Awareness Month, and there is no better time than now to be more intentional about taking care of your mental health and to encourage the men in our lives to "Speak Up & Ask for Help."
Join us on LinkedIn Live on Thursday, June 30th at 1pm for a very important conversation! We do not focus on men's mental health enough. Our all-star men's panel of mine in therapy will cover a range of topics, tips, and resources to support men's mental health. Be sure to RSVP!