About SMILE Therapy Services
"SMILE Therapy Services is one of our most trusted and collaborative partners in the DC mental health community. Their leadership is truly committed to the wellbeing of DC residents, and they go above and beyond to ensure quality care and excellence.

With them, we are able to provide the DC community with continuity of care, alignment in approach, and collaborative advocacy, and SMILE has made that possible."
- Megan McCormick, Co-Founder of Medstar Georgetown Center for Wellbeing in School Environment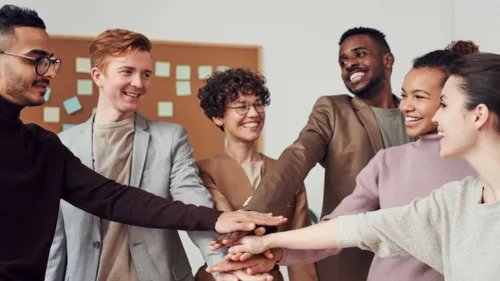 SMILE Therapy Services is an award-winning mental health and wellness agency focused on helping leaders cultivate a healthy workplace culture that increases employee retention, productivity and happiness. Top clients include Microsoft, Aetna, DC Government, American Kidney Fund, Georgetown University Hospital and DC Public as well as Charter Schools.

As a black and 100% women-owned company, we take immense pride in holding high quality employee wellness trainings and leadership development programs across the country. Our agency consists of an elite team of licensed social workers, professional counselors, marriage and family therapists.
We embrace our mission each day. We are committed to providing the best mental health services possible to help unleash more thriving and contributing citizens to our society.
Since our inception, we have focused on hiring diverse professionals who can meet the needs of our growing clientele. Each of our workshop facilitators holds extensive experience and integrity for the work we facilitate within companies.
Additionally, SMILE Therapy Services is proudly certified as a Minority Business Enterprise (NMSDC), Women- Owned Business (WBENC), Washington-DC CBE and 8(a).

We are proud to be a woman and minority-owned Mental Health and Wellness Agency.
AS FEATURED IN
The Lou Hutt Show: SIRIUS XM URBAN VIEW
U.S. Small Business Administration
OUR CORE VALUES
SYNERGY
We bring our collective experiences together to support the mission of making an impact in our communities.
MINDFULNESS
We constantly strive for self-awareness and understanding within our work so that we can show up fully each day.
INTEGRITY
We behave in a trustworthy manner and treat our colleagues, clients and community members with the utmost respect.
LEADERSHIP
We give 100% and show professionalism at all times. We believe that being a leader comes not from your title but from your actions and intentions.
EXCELLENCE
We are committed to providing high quality customer service for all of our community partners and clients.
Stay Connected. Join Our Newsletter.